Pneumatic Parallel Grippers
DTS 3-Finger
DTS is a universal three-finger parallel gripper featuring high reliability,suitable for a wide range of industrial applications.
Advantages
Robust lightweight housing made of hard-coated aluminum alloy.
Sturdy T-slot for effective jaw guidance, precise handling, and easy maintenance.
Wedge-hook design for high-force transmission and jaw synchronization.
Compact dimensions for minimal impact in space sensitive applications.
Mounting from two sides in three screw directions for versatile and flexible integration.
Integrated permanent magnets for direct monitoring of jaw movement.
Slots for mounting and positioning of magnetic-field sensors.
Air supply via hose-free direct connections or fitting screw connections.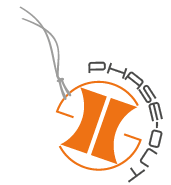 Datasheet
3D Drawing
Model
Stroke per jaw
Fluid consumption double stroke
Closing force per jaw
@ 6 bar
Opening force per jaw
@ 6 bar
Total closing force
@ 6 bar
Total opening force
@ 6 bar
Recommended workpiece weight
Weight
Repeat accuracy
The dimensions are indicative and susceptible to changes due to technical improvements. We reserve the right to make changes without notice.
DTS 306
4 mm
8.4 cmᶾ
107 N
117 N
321 N
351 N
1.07 kg
0.26 kg
± 0.01 mm
DTS 306S
2 mm
8.4 cmᶾ
210 N
230 N
630 N
690 N
2.10 kg
0.26 kg
± 0.01 mm
DTS 307
6 mm
22.1 cmᶾ
190 N
213 N
570 N
639 N
1.90 kg
0.6 kg
± 0.01 mm
DTS 307S
3 mm
22.1 cmᶾ
375 N
393 N
1125 N
1179 N
3.75 kg
0.6 kg
± 0.01 mm
DTS 309
8 mm
45.5 cmᶾ
300 N
316 N
900 N
948 N
3.00 kg
0.85 kg
± 0.01 mm
DTS 309S
4 mm
45.5 cmᶾ
585 N
625 N
1755 N
1875 N
5.85 kg
0.85 kg
± 0.01 mm
DTS 311
10 mm
108 cmᶾ
565 N
1117 N
1695 N
3351 N
5.65 kg
1.3 kg
± 0.01 mm
DTS 311S
5 mm
108 cmᶾ
590 N
1168 N
1770 N
3504 N
5.90 kg
1.3 kg
± 0.01 mm
DTS 313
12 mm
201 cmᶾ
872 N
910 N
2616 N
2730 N
8.72 kg
2.4 kg
± 0.01 mm
DTS 313S
6 mm
201 cmᶾ
1725 N
1800 N
5175 N
5400 N
17.25 kg
2.4 kg
± 0.01 mm
DTS 317
16 mm
485 cmᶾ
1565 N
1628 N
4695 N
4884 N
15.65 kg
5 kg
± 0.01 mm
DTS 317S
8 mm
485 cmᶾ
3092 N
3220 N
9276 N
9660 N
30.92 kg
5 kg
± 0.01 mm
Operating pressure 2 – 8 bar
Ambient temperature 5-60°C
Sound emissions (sound pressure) ≤ 70 db (A) in each direction